That's right folks, the B.A.D. Girls will be available to be drawn and sketched this coming Tuesday, January 19 at 111 Minna Gallery in San Francisco.
The
B.A.D. (Bay Area Derby) Girls
skate on four roller derby teams in the Bay Area: The
Oakland Outlaws
,
Richmond Wrecking Belles
,
SF ShEvil Dead
, and
B.A.D. All-Stars
. If you've seen the movie
Whip It
, you'll have something of an idea of what roller derby is like.
This Tuesday, Jane Hammer of the The Oakland Outlaws, Windigo Jones of the SF ShEvil Dead, and Rough House Rhonda of the Outlaws will be modeling for all of the artists in attendance. Here are their promotional pictures: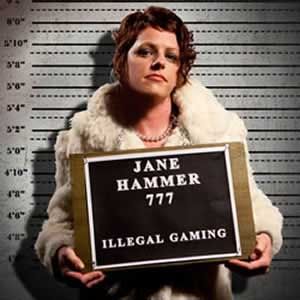 JANE HAMMER
is the captain of the BADass team The Oakland Outlaws.
She is is a skating goddess, born in Las Vegas and raised by a pack of wild showgirls.
With her speed and athletic aesthetic, she's the epitome of grace and brutality.
WINDIGO JONES
is captain of the San Francisco ShEvil Dead.
Disemboweling moose, guiding starving hunters through the polar-bear-ridden
tundras of her homeland, and roller derby are just a few of the skill sets in Windigo's resume.
ROUGH HOUSE RHONDA
Also of the Oakland Outlaws.
This girl does NOT play nice.
Here are the event details:
Dr. Sketchy's SF presents Roller Derby



It's on! Here's your chance to draw short skirts, crash helmets, and the Bay.Area.Derby GIRLS.

Tuesday, January 19, 2010
7-10pm
$10 general admission
$7 students/teachers with ID
21+ w/ID

111 Minna Gallery
111 Minna Street, SF

Skates on, elbows out and mouthguards in.

Dr Sketchy's SF will have THREE dangerously sexy Bay Area Derby Girls modeling in January.

Prepare your drawing implements for action.


http://www.drsketchyssf.com

http://www.bayareaderbygirls.com

http://www.111minnagallery.com